Jeep Wrangler Tire Sales & Services in Los Angeles, CA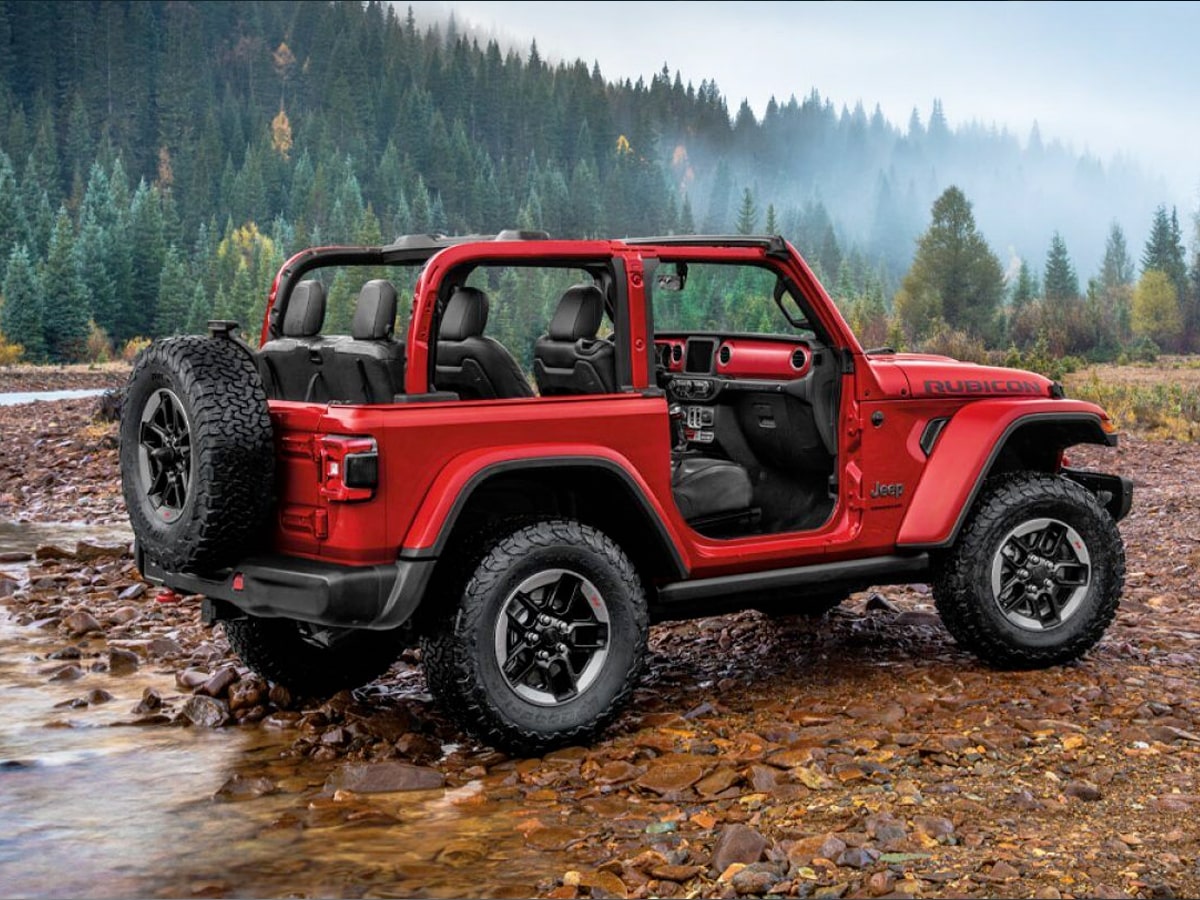 Jeep Wrangler Tire Sales & Services in Los Angeles, CA
Our team of MOPAR certified service technicians in Los Angeles, CA, has sufficient experience and training to handle any maintenance issues with your Jeep, Ram, Dodge, or Chrysler. Our state-of-the-art equipment and Genuine MOPAR Parts ensure that our customers get reliable and the best quality auto repair and service.
Jeep Wrangler Tire Sales in Los Angeles
When it's time to replace the tires on your Jeep Wrangler, ensure you're getting the best possible type of tire for your SUV and your driving style by visiting LA CDJR. We carry the most popular tire brands at competitive prices to other tire centers in the Los Angeles area.
Schedule Service
Service Specials
Tire Inspections
A tire inspection is the first step in preventative maintenance for your tires' condition. Our LA CDJR technicians will thoroughly inspect each tire for abnormal wear patterns, nails and other objects that could have punctured the tire, and how much tread is remaining.
Tire Balancing
Balancing the tires on your Jeep Wrangler is essential for a smooth ride. If your Jeep Wrangler's tires are bouncing, wobbling, or causing excessive vibrations, it could be because the tires aren't balanced with the wheels they are mounted to. LA CDJR technicians can quickly resolve this problem with tire balancing service.
The key to long-lasting tires on your Jeep Wrangler is having them rotated at every oil change interval. Your Jeep Wrangler's weight isn't perfectly distributed across all four tires. Routine tire rotations allow each tire to bear the full weight of the vehicle, avoiding uneven wear patterns that can cause tires to need replacement sooner than necessary.
Jeep Wrangler Wheel Alignment
Aligning the wheels on your Jeep Wrangler is essential for maximizing engine efficiency and tire longevity. Frequent off-roading trips can quickly cause your wheels to fall out of alignment, creating a tug to one side while driving straight down the road, or causing the wheels to point at unintended angles to create more friction with the road than desired.
Why Choose Los Angeles Chrysler Dodge Jeep Ram?
As maintenance and repair experts for the Chrysler Dodge Jeep and Ram, you can be sure that your vehicle is getting the TLC it deserves. We install factory-approved auto parts and authentic components to keep your car on the road for longer. We check your jeep wrangler filters and change them if necessary. Schedule your service online or give us a call today. We look forward to seeing you soon.
Schedule Service
---
Los Angeles Chrysler Dodge Jeep Ram Service Center Amenities
Kids Play Area
Complimentary Beverage & Coffee Bar
Complimentary Snacks
Beautiful New Facility
Luxurious Waiting Lounge
Vending Machines
Certified Mopar Technicians
Friendly and knowledgeable Service Advisors
Genuine OEM Mopar Parts
Complimentary Shuttle Van
Hot Tea
---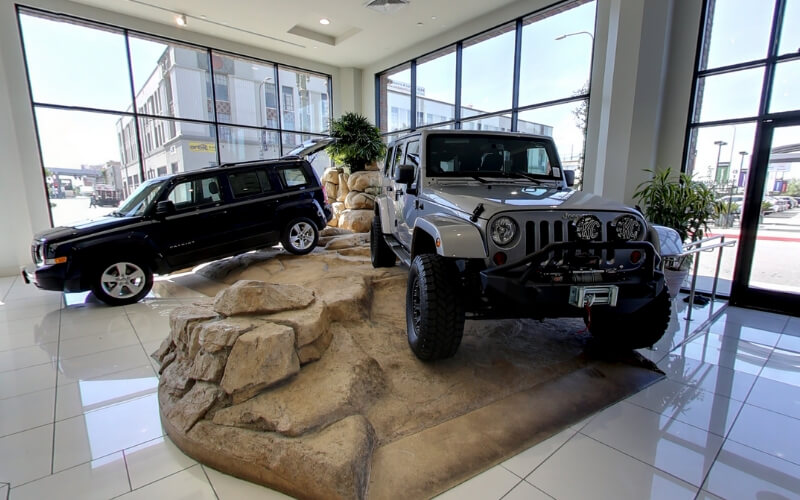 ---