Headlight Restoration Service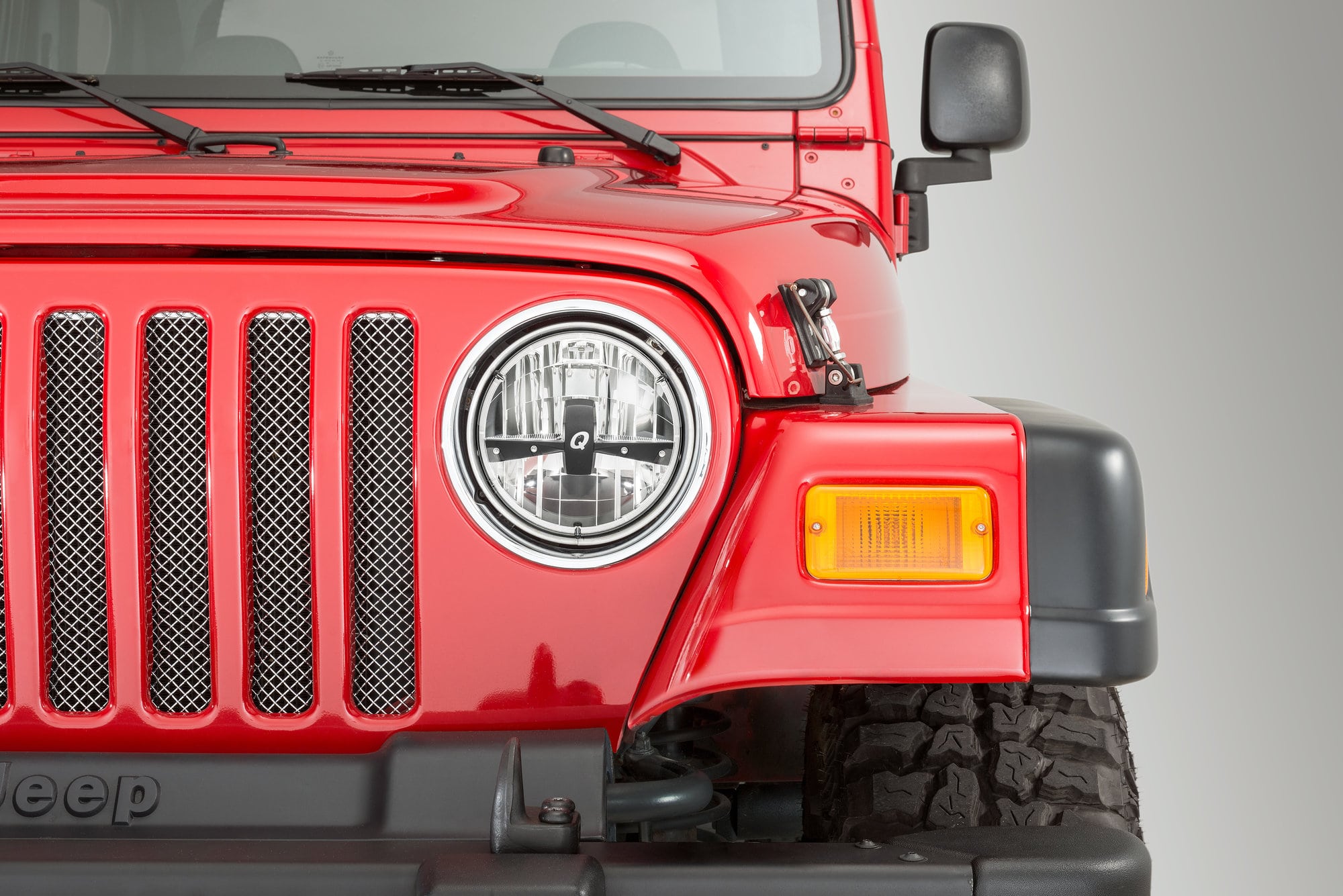 Headlight Restoration Service in L.A.
Headlights have one job – to light up the road during adverse visibility conditions. Not only do headlights require a lamp to shine brightly, but the headlights on your vehicle also have a clear plastic hard coat that protects the lamp inside. The plastic hard coat is a protective device that performs best when it is perfectly clear, allowing light to escape entirely.
Schedule Service
Resurfacing Your Headlights
The clear plastic hard coat is under a constant barrage from hard objects, such as sand, pebbles, rocks, rain, snow, and road debris. Over time, constant UV exposure and impacts will cause the headlights to get scratched, foggy, or hazy. When this happens, the light does not escape the headlights like before, which reduces your visibility as you drive as well as passenger safety. If you notice that your headlights just aren't as clear as before, we invite you to Los Angeles Chrysler Dodge Jeep Ram for Headlight Restoration Resurfacing Service.
Do My Headlights Need Resurfacing?
The telltale sign of headlights that need a restoration resurfacing service is the condition of the plastic hardcoat. If you consider that the plastic hard coat on a brand new headlight is completely transparent, compare this clarity with your headlights.
Headlights that need to be resurfaced will appear yellowish, foggy, or will have excessive scratching or cracks that block light from escaping. When obstructions define the plastic hardcoat, the only way to remove them is with resurfacing that restores the plastic to peak transparency. Here are the symptoms of headlights needing resurfacing:
Plastic is yellowing, grayish, foggy, or hazy
Plastic hardcoat is scratched or full of abrasions
Light simply isn't passing through the plastic
Schedule Service
What does Headlight Restoration/Resurfacing Include?
The service features a Certified Mopar Technician, a proven service protocol, and a specialized resurfacing solvent. The certified technician applies a chemical agent to remove the foggy plastic surface. The exposed surface gets wet-sanded and polished to restore the lens's transparency. A special UV protectant is applied to help protect the plastic hardcoat. The service is an excellent way of restoring headlight performance without the expense of replacement.
---
Los Angeles Chrysler Dodge Jeep Ram Service Center Amenities
Kids Play Area
Complimentary Beverage & Coffee Bar
Complimentary Snacks
Beautiful New Facility
Luxurious Waiting Lounge
Vending Machines
Certified Mopar Technicians
Friendly and knowledgeable Service Advisors
Genuine OEM Mopar Parts
Complimentary Shuttle Van
Hot Tea
---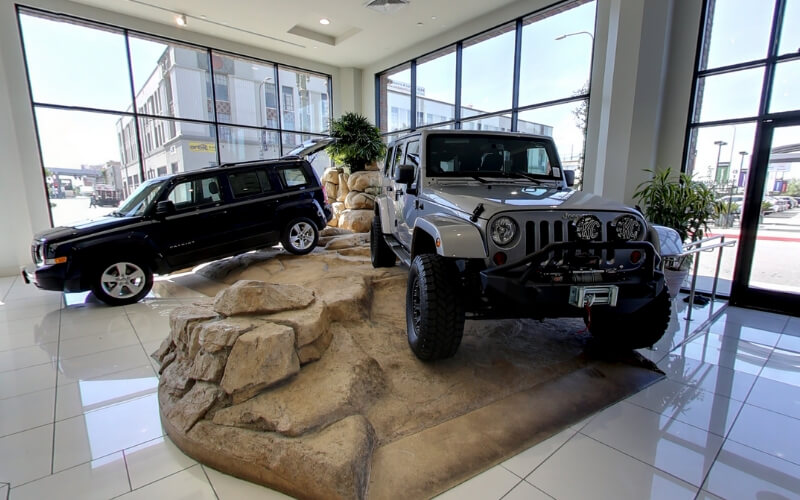 ---