Tire Patch & Repair Service
Patching & Repairing Your Punctured Tire
Tires are expensive and the right tire is going to help keep the car running smoothly and safely. That being said, sometimes tires become damaged and need to be either repaired or replaced. The right tire is going to make a big difference but you need to make sure you are keeping them in good repair.
LA County Tire Repair Service
Tires are expensive and replacing them every time they get a simple tear or hole is not practical. This would be very expensive and is also wasteful as tires do take a long time to wear out and changing a tire for every minor issue is wasting the life that those tires still have.
Schedule Service
Why Tire Patch & Repair Service is Needed
A tire patch or repair service is going to elongate the life of a tire and is going to fill any holes, tears, or other issues that might be occurring with your tire. A small puncture in a tire is not the end of that tire, a quick patch or repair can help to elongate the life of that tire and make it safe to drive on again.This type of service is going to save you money, is going to help you get the full range of life from a tire, and is also going to help keep your tires safer without your having to change your tire for a simple issue. Patches and repairs are fast in most cases and can be taken care of in a matter of hours making it possible to get back on the road faster and to be able to drive, even though your tire may have gotten punctured or damaged.
Ignoring Tire Pressure Issues
This type of service is going to help to improve the overall life span of your tires and is going to save you money and hassle. If you do not repair a damaged tire you are likely going to have to change out your tires every time they are damaged. It is important to remember that you can save money and can help to get the most out of tires if you repair them. If you do not, you are going to have flat tires that are going to cost you a great deal of money every time you have to fully swap them out.
Schedule Service
Why Choose Los Angeles Chrysler Dodge Jeep Ram Service Center
Los Angeles Chrysler Dodge Jeep Ram is a fantastic facility that has state of the art equipment and a fully certified team as well as a comfortable waiting area and express services available as needed. This is a fantastic dealership that is going to do what it takes to repair your tires and get you back on the road.
---
Los Angeles Chrysler Dodge Jeep Ram Service Center Amenities
Kids Play Area
Complimentary Beverage & Coffee Bar
Complimentary Snacks
Beautiful New Facility
Luxurious Waiting Lounge
Vending Machines
Certified Mopar Technicians
Friendly and knowledgeable Service Advisors
Genuine OEM Mopar Parts
Complimentary Shuttle Van
Hot Tea
---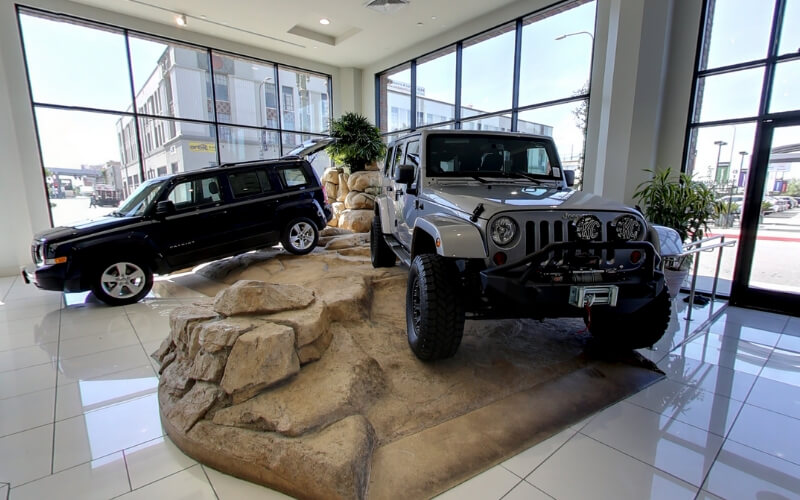 ---