Battery Replacement Service
Come to Los Angeles Chrysler Dodge Jeep Ram for Battery Replacement Service
Your car, truck, van, or SUV is designed to get you wherever you need to go, and the battery plays a key part in this. When your vehicle needs a new battery, head to Los Angeles Chrysler Dodge Jeep Ram. You can find out more about battery replacement service on this page. Once you've found out what you want to know, come to Los Angeles Chrysler Dodge Jeep Ram to see why people from all around the LA area choose us for service!
Why Does My Vehicle Need Its Car Battery Replaced?
To answer this, let's start by looking at just what the battery does. Like all batteries, it stores electricity. When you start your vehicle by pressing the ignition button or turning the key, the battery takes a powerful surge of that electricity and sends it to the starter motor, which turns over the engine to start your vehicle. The battery can hold enough electricity to do this many times. While you drive, the alternator will recharge the battery. Over time, however, the battery will lose its ability to hold a charge. You may not notice it at first, but it will eventually mean that you won't be able to start your vehicle reliably. Eventually, your Chrysler, Dodge, Jeep, or Ram model may be unable to start at all, since the starter will not get enough electricity.
When Will My Vehicle's Battery Need To Be Replaced?
The battery in your Mopar vehicle can generally be expected to last anywhere between two to five years. The amount of time that a battery will last depends on a number of factors. Of course, you don't have to wait until the battery runs out to find that you need a battery replacement. At Los Angeles Chrysler Dodge Jeep Ram, we can perform a battery test to see how much life your battery has left. We recommend doing this once a year, that way, you can have a better idea of your battery's health. It's much better to plan for a battery replacement service than to find out you need one when your vehicle doesn't start!
Schedule Your Next Battery Replacement Service at Los Angeles Chrysler Dodge Jeep Ram
When you're ready to have the battery in your Mopar vehicle replaced with a high-quality, Mopar-approved battery, schedule your appointment online at Los Angeles Chrysler Dodge Jeep Ram! Our friendly and knowledgeable service advisors will be glad to help you out. We look forward to seeing you at Los Angeles Chrysler Dodge Jeep Ram.
Schedule Service
---
Los Angeles Chrysler Dodge Jeep Ram Service Center Amenities
Kids Play Area
Complimentary Beverage & Coffee Bar
Complimentary Snacks
Beautiful New Facility
Luxurious Waiting Lounge
Vending Machines
Certified Mopar Technicians
Friendly and knowledgeable Service Advisors
Complimentary Shuttle Van
Hot Tea
---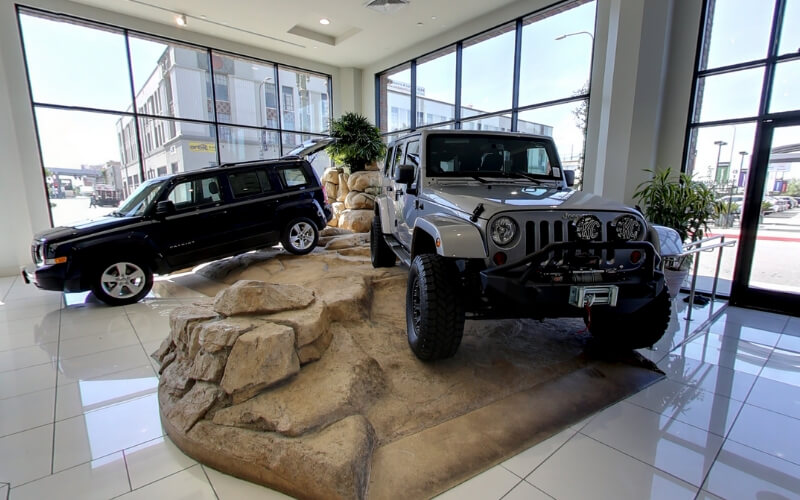 ---