East Los Angeles Brake Service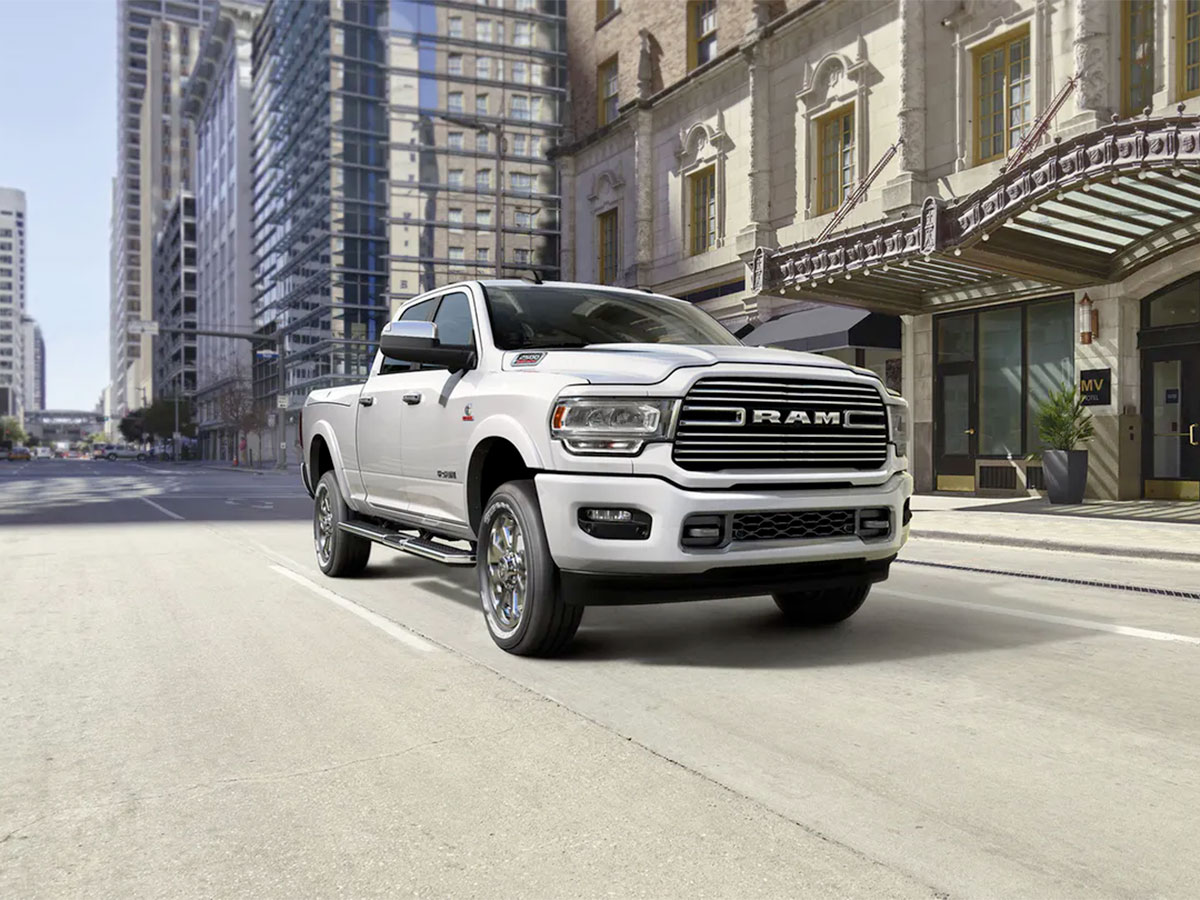 Chrysler Dodge Jeep Ram Brake Service in East Los Angeles
We operate a certified MOPAR service department offering our customers the opportunity to secure expert-level brake services from a certified technician working at a state-of-the-art facility. Our certified MOPAR technicians have extensive training and direct experience performing brake services across all Chrysler, Dodge, Jeep, and Ram models. Our loyal customers bring their vehicle to us for all of their brake system's needs ranging from routine inspections, scheduled brake system maintenance, and repairs.
Certified MOPAR Brake Services Within a Short Drive!
When you drive a Chrysler, Dodge, Jeep, or Ram vehicle that is due for brakes service, we invite you to receive the best service from us at Los Angeles Chrysler Dodge Jeep Ram, a 20- to 25-minute drive for most East Los Angeles residents.
Schedule Service
Brake Inspection
Our certified MOPAR technicians know your vehicle's hydraulic braking system, its specifications, and its maintenance services inside and out. Allow our expert technician to inspect your vehicle's braking system comprehensively, including the brake fluid, pads, and rotors. A routine brake system inspection is the best way to know when a vehicle needs brake maintenance and to promote reliable braking and safety.
We perform efficient brake pad replacement services meant to replace brake pads when they are worn. The front and rear brake pads usually wear at different rates due to the different weight distribution between the front and rear axles. By offering front and rear brake pad replacement services exclusively, our customers can choose to replace the brake pads efficiently. We also offer a full brake pad replacement that replaces every brake pad.
We invite you to secure a quality brake fluid exchange by a certified MOPAR technician. We will drain the old brake fluid, inspect the brakes thoroughly for defects, and install genuine MOPAR brake fluid to restore factory specifications and safety.
We invite you in for a quick rotor inspection and corrective maintenance as needed when the rotors begin grooving due to continuous grinding against the brake pads. For minor grooves and cracking, we can resurface the rotors' flat disc face to restore specifications. Rotors will deeper grooves or warping require replacement whereby we will remove the old rotor and replace it with a brand new MOPAR OEM rotor from our parts department.
Schedule Service
Schedule Brake Service at Los Angeles CDJR
At our dealership and service center, we can perform any brake service that your vehicle requires. We are happy to offer genuine OEM parts and a comfortable waiting room for your visit. Schedule a service with us today!
---
Los Angeles Chrysler Dodge Jeep Ram Service Center Amenities
Kids Play Area
Complimentary Beverage & Coffee Bar
Complimentary Snacks
Beautiful New Facility
Luxurious Waiting Lounge
Vending Machines
Certified Mopar Technicians
Friendly and knowledgeable Service Advisors
Genuine OEM Mopar Parts
Complimentary Shuttle Van
Hot Tea
---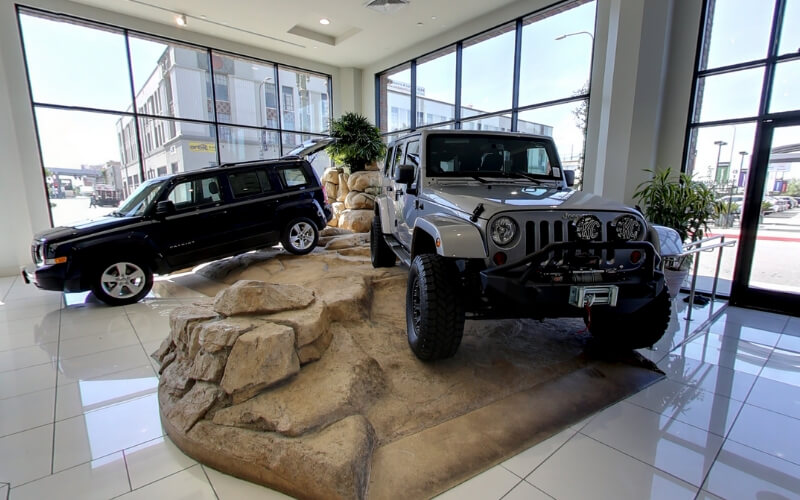 ---