Muffler Inspection & Replacement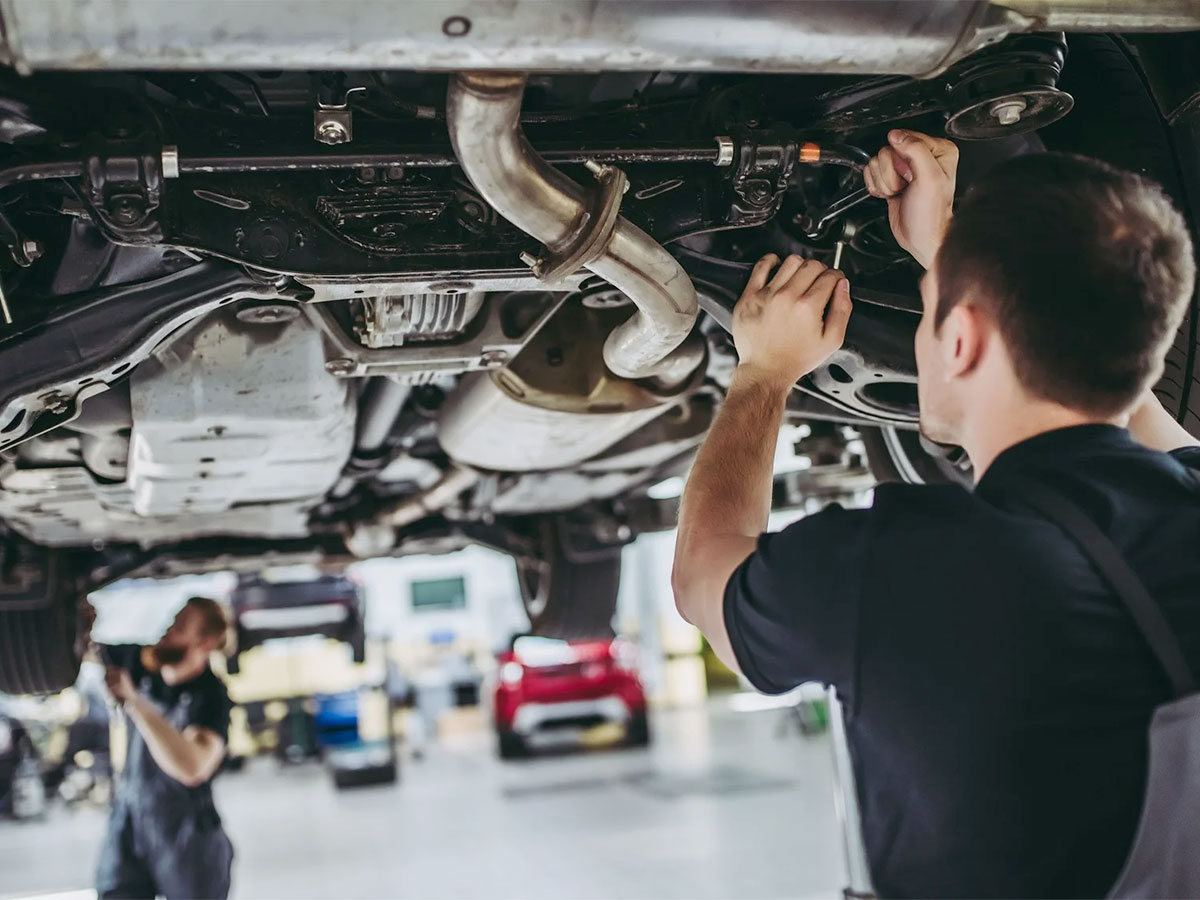 Muffler Inspection & Replacement in Los Angeles
The muffler is a vital exhaust system component responsible for reducing engine noise while also helping guide toxic fumes away from the vehicle and out the tailpipe. The inner workings of the muffler are physically complex as it needs to trap sound but also needs to allow for toxic fumes to flow through freely.
At Los Angeles Chrysler Dodge Jeep Ram, we provide unsurpassed muffler service guaranteed to restore a defective muffler to peak performance at factory specifications. Service begins with our Certified Mopar Technician performing an inspection and then depending upon the results, you can get the repair or replacement as needed to restore performance, efficiency, and environmental safety.
Schedule Service
Symptoms of a Muffler Problem
The condition of the muffler is not only required to muffle the engine noise, but it also needs to stay in good condition to guide toxic gasses away from the vehicle. If you are experiencing any of the symptoms of a muffler problem, we invite you to our service department to receive precisely what your vehicle needs:
Vehicle sounds louder than before
Reduced fuel efficiency
Strange or bad smells – toxic fumes escaping the muffler
Muffler hangs closer to the ground than before
Schedule Service
What does Muffler Inspection & Replacement Include?
A muffler service features a highly skilled Certified Mopar Technician. The expert technician inspects the muffler to assess its physical condition. The inspection might reveal something simple like a broken hanger that needs replacement or muffler damage. No matter what the problem, we can provide the repair or replacement needed to restore factory specifications.
What concerns us most is a damaged muffler allowing engine noise and toxic gasses to escape. If the muffler cannot get repaired to restore factory specifications, it will need to be replaced with a Genuine OEM Mopar Part from our Part Department. Rest assured that the service will provide your vehicle with precisely what it needs to get back on the road with maximum efficiency and driving comfort.
---
Los Angeles Chrysler Dodge Jeep Ram Service Center Amenities
Kids Play Area
Complimentary Beverage & Coffee Bar
Complimentary Snacks
Beautiful New Facility
Luxurious Waiting Lounge
Vending Machines
Certified Mopar Technicians
Friendly and knowledgeable Service Advisors
Genuine OEM Mopar Parts
Complimentary Shuttle Van
Hot Tea
---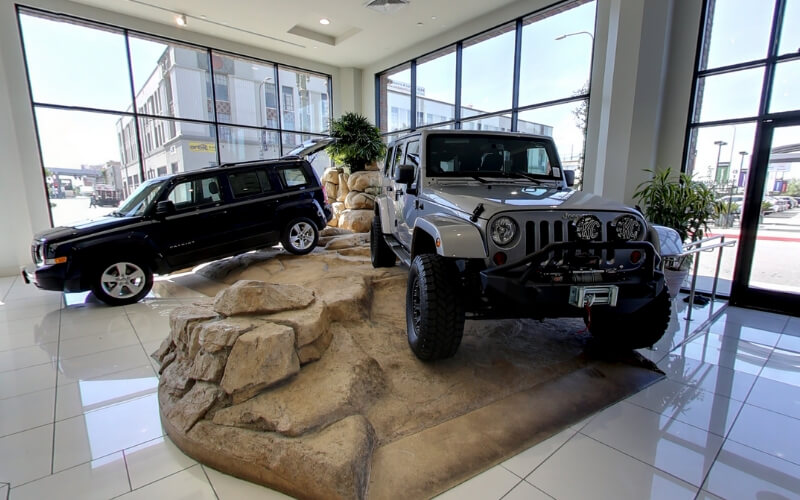 ---