---
Chrysler Dodge Jeep Ram Oil Changes in Los Angeles
We offer the quality oil change service that your vehicle needs at our Mopar certified service department in Los Angeles. Your oil change will be completed by a Mopar certified technician inside a state-of-the-art facility with genuine Mopar OEM motor oil and oil filter. Our oil change service is the best for your vehicle because it was tailor-made to be the best for your specific model.
Certified Service & OEM Parts
The best oil change for Chrysler, Dodge, Jeep, and Ram models are Mopar certified. This means that our oil change service will be completed by certified professionals with vast training and experience. They will only install the highest quality genuine OEM motor oil and oil filters according to strict service standards. When you want the best oil change quality for your vehicle, it should be Mopar certified.
Consequences of Extended Oil Changes
Oil should be changed at the recommended miles because it will help keep the engine clean, generate power efficiently, and lubricate the best. Extended oil changes happening after the recommended miles cause ineffective lubrication with increased friction and heat. This will cause premature wear and tear, reduce fuel efficiency, and shorten engine life. If you want to achieve reliable engine performance for as long as possible, get the oil changed as recommended.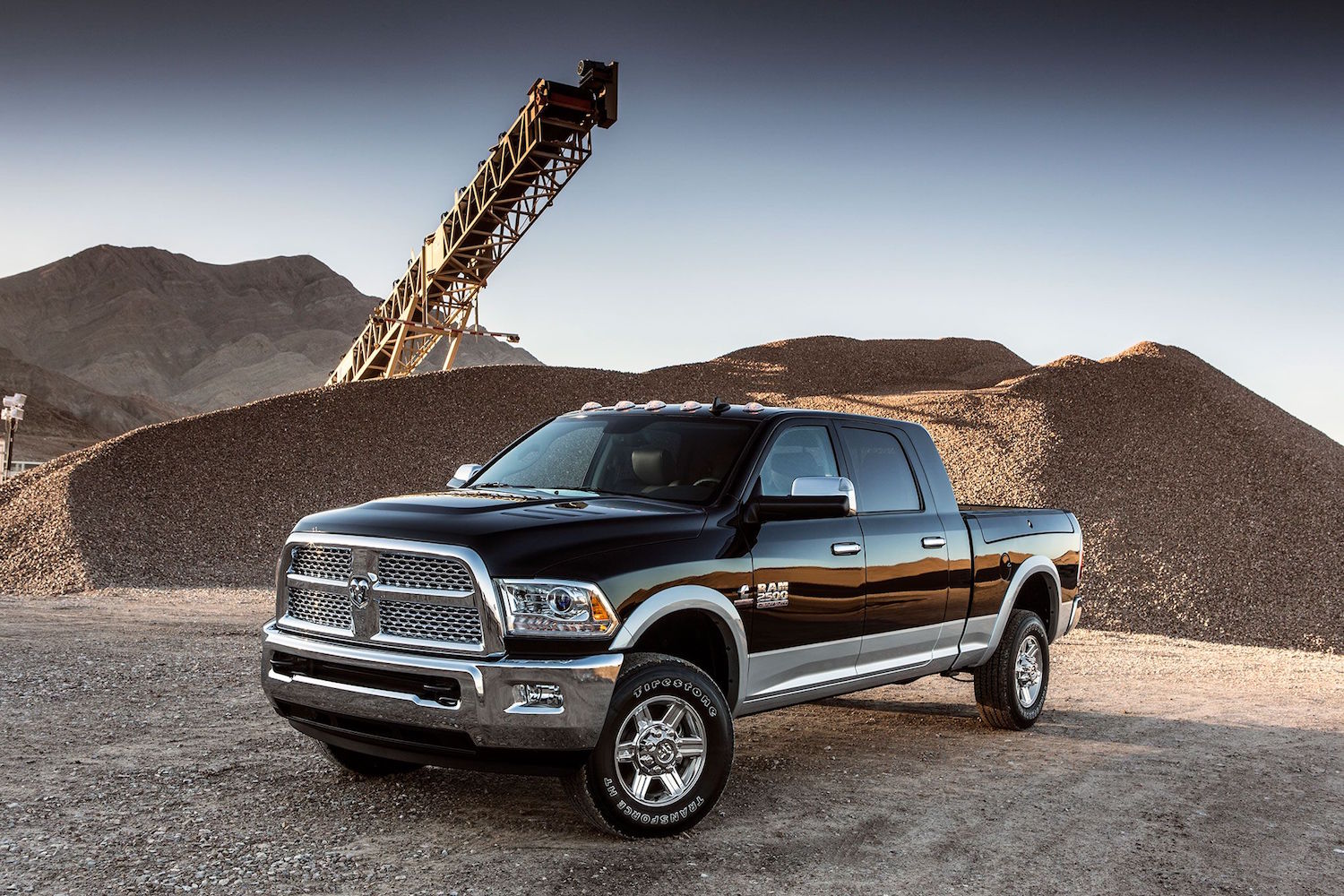 ---
Oil Change FAQs
Q: I see a "Change Engine Oil Soon" message on the dashboard; what should I do?
A: It is time to schedule an oil change service at Los Angeles Chrysler Dodge Jeep Ram. Although this is not an emergency, it is always the best decision to get the oil changed promptly in response to the oil change monitoring system because that's its job – to monitor driving conditions and the oil to know exactly when it needs to be changed.
Q: How can I know that I'm using the right motor oil?
A: The recommended motor oil for your vehicle is detailed in the owner's manual. We can also assist if you call us during operational hours to speak with a knowledgeable service advisor.
Q: Can I change my own oil?
A: This is an excellent idea for certified technicians with genuine OEM parts in the garage inventory - But this is not you. We could share the horror stories about our customers not installing oil filters properly, leaving a trail of motor oil to a blown engine, but you get the point. Unless you are a skilled mechanic, better leave the oil changes to the experts.
Q: What happens to the engine with broken-down oil?
A: Broken-down oil is an ineffective lubricant that causes the engine to work harder with increased friction and heat. This causes premature wear to the moving parts and can end in severe damage if neglected.
---
Why Get Oil Changes at the Dealership?
Your engine is a mechanical computer that benefits from expert-level service, including the best people and parts. Getting the most out of the engine involves routine maintenance, with few services as important as oil changes. You will need the best service to get the most out of the engine. To get you the highest quality service, the dealership delivers certified Mopar technicians with genuine Mopar parts of the highest quality. We also offer no-cost amenities to give our customers more value found at our luxurious waiting lounge with kid's play area, complimentary snacks, and beverages, including hot tea, coffee bar, and vending machines.
Oil Change Service Specials
You are welcome to review our current parts and service specials for your next conventional, semi-synthetic, or full-synthetic oil change service at Los Angeles Chrysler Dodge Jeep Ram.
---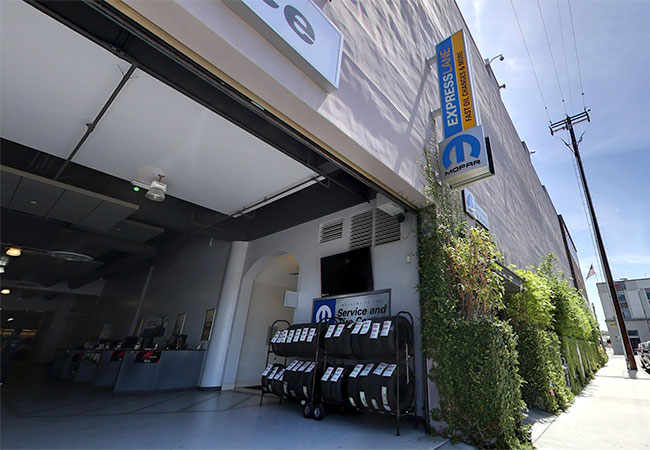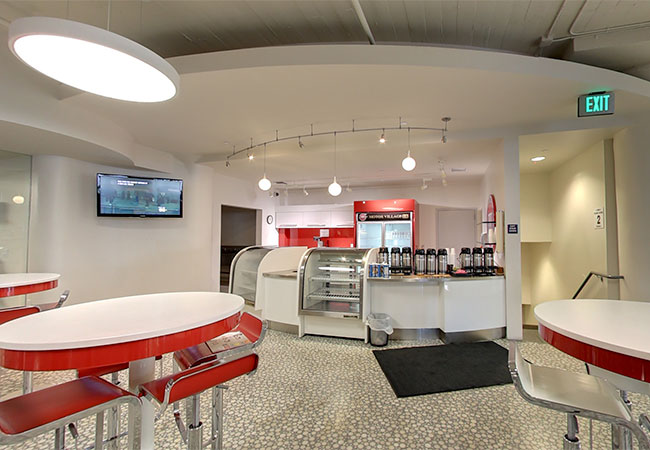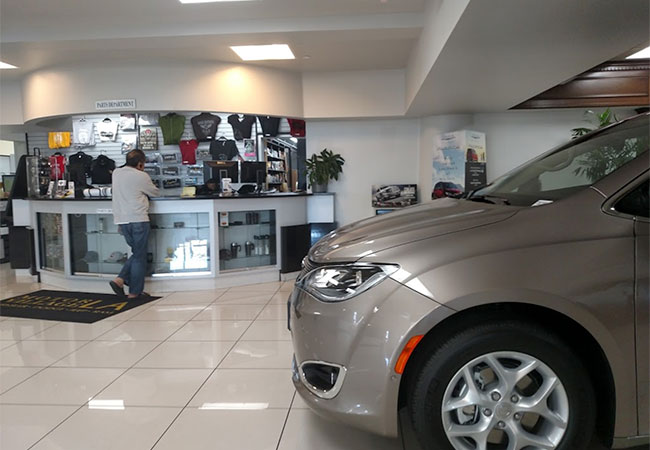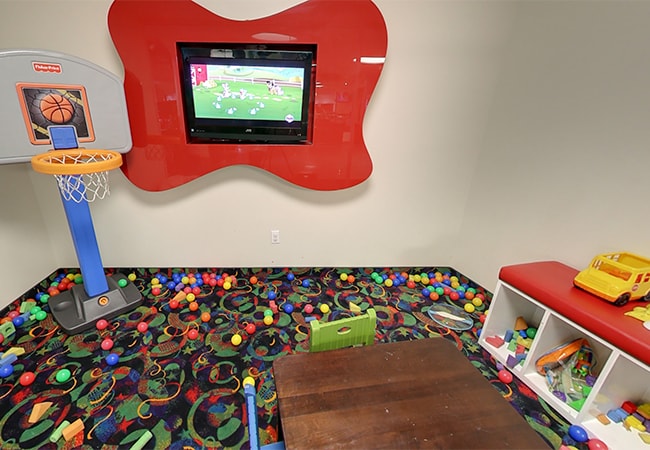 Los Angeles Chrysler Dodge Jeep Ram Service Center Amenities
Kids Play Area
Complimentary Beverage & Coffee Bar
Complimentary Snacks
Beautiful New Facility
Luxurious Waiting Lounge
Vending Machines
Certified Mopar Technicians
Friendly and knowledgeable Service Advisors
---
---
Sales
Day
Open
Closed

Monday

9:00AM

9:00PM

Tuesday

9:00AM

9:00PM

Wednesday

9:00AM

9:00PM

Thursday

9:00AM

9:00PM

Friday

9:00AM

9:00PM

Saturday

9:00AM

9:00PM

Sunday

10:00AM

9:00PM
Service & Parts Hours
Day
Open
Closed

Monday

7:00AM

6:00PM

Tuesday

7:00AM

6:00PM

Wednesday

7:00AM

6:00PM

Thursday

7:00AM

6:00PM

Friday

7:00AM

6:00PM

Saturday

8:00AM

5:00PM

Sunday

Closed

Closed
Parts
Day
Open
Closed

Monday

7:00AM

6:00PM

Tuesday

7:00AM

6:00PM

Wednesday

7:00AM

6:00PM

Thursday

7:00AM

6:00PM

Friday

7:00AM

6:00PM

Saturday

8:00AM

5:00PM

Sunday

Closed

Closed