Mopar Approved Tire Center
Chrysler Dodge Jeep Ram Tire Center Los Angeles, CA
We designed our Approved Tire Center with value-added savings in mind for our customers. Adding the most value for our customers begins with offering comprehensive tire services to meet all of our customers' tire needs. It is our job to get it done when it comes to comprehensive tire center service.
We offer the following services at the Los Angeles Chrysler Dodge Jeep Ram Approved Tire Center:
Tire Sales & Services in Los Angeles
When you're in Los Angeles, CA, you spend a significant amount of time in traffic. It's all the more reason to have a tire department that you can depend on. At Los Angeles Chrysler Dodge Jeep Ram, we have the variety and services you need to keep your vehicle equipped with the very best tires. Whether you're in Huntington Park, Lynwood, or anywhere else around Los Angeles, you need to rely on a tire department for an array of services throughout the year. Our technicians are prepared to help you with everything from tire sales to tire repairs.
---
When it's time to change out your tires, we can help you explore the brands and options that will deliver the best results for your vehicle. We have a large inventory to choose from and can order them in quickly, if necessary. We'll mount them and get you back onto the road as soon as possible.
Tire inspections should be performed several times a year. One of our technicians can conduct a tread depth test to see how much tread you have left. Additionally, we can do a PSI check to ensure the pressure is where it needs to be. It can help you to extend the life of your tires when they're being inspected periodically.
Tires should be rotated periodically to help you with even tire wear. As you drive, it's common for front tires to wear more heavily than the back ones. With a tire rotation, you can balance out the wear so that you're maximizing the life of the tires.
Your tires should be balanced so that the weight is equalized. It will help for more even wear and to ensure tires roll smoothly. We can use specialized equipment to balance your tires and provide a more comfortable ride.
If you find that there is a nail or another item embedded in your tire, a patch may be the best solution. Especially when your tire tread is still good, a patch can be the more affordable service to get you back onto the road.
You're going to drive over all sorts of divots and bumps in the road. This can have a negative effect on your vehicle's alignment. It can also cause the tires to rub against the well or wear unevenly. A wheel alignment can be performed to get you back on track.
FAQs
What is the right amount of tire pressure?
Tire pressure varies dramatically based on your vehicle. The ideal PSI is identified on a sticker found on the driver's side door jam.
How often should tire pressure be inspected?
Tire pressure should be inspected every week. Especially as you encounter major shifts between cold and hot temperatures, the pressure can change – and you'll want to make the necessary adjustments to keep your tires properly inflated.
How frequently should a wheel alignment be done?
There is no specific time for a wheel alignment to be done. It's recommended that they be serviced at least once a year. However, if you do a lot of off-roading or go down many bumpy roads, it is beneficial for you to get a wheel alignment done more often.
What tires are best for my vehicle?
Tires are a matter of preference. You will want to look at your driving conditions – and you may also want to consider changing your tires midyear if you're going to be spending any time in areas where there are snow and ice.
Why is a tire inspection necessary?
A tire inspection ensures that your tires are capable of driving properly on the road. If you have bald spots, it can prevent you from getting sufficient friction on the road – and this leads to dangers when the road is wet or icy. We'll check for tread depth, PSI, and overall integrity of the tire.
How much will new tires cost?
Our tire sales department will go over specific costs based on the tire's size and how many tires you need. If you are looking to save money, we often have sales within our tire department. Additionally, let us know your budget so that we can explore different brands that may be available.
---
Complimentary LA CDJR Amenities
Kids Play Area
Complimentary Beverage & Coffee Bar
Complimentary Snacks
Beautiful New Facility
Luxurious Waiting Lounge
Vending Machines
Certified Mopar Technicians
Friendly and knowledgeable Service Advisors
Genuine OEM Mopar Parts
Complimentary Shuttle Van
Complimentary Loaner Vehicles*
Hot Tea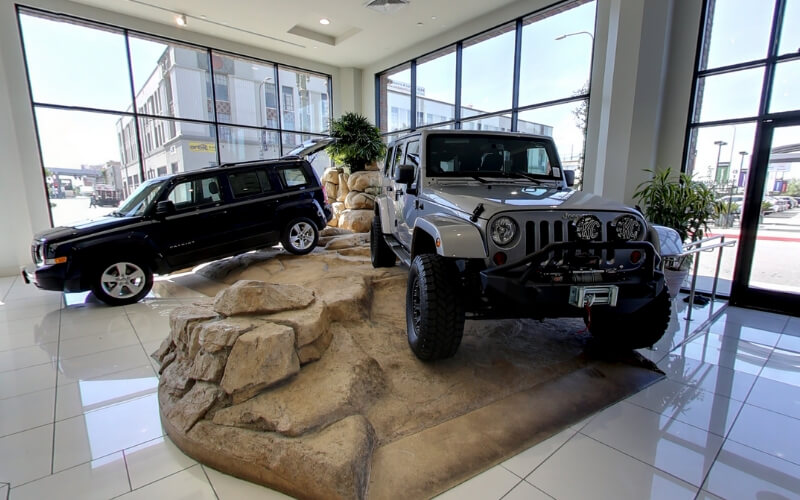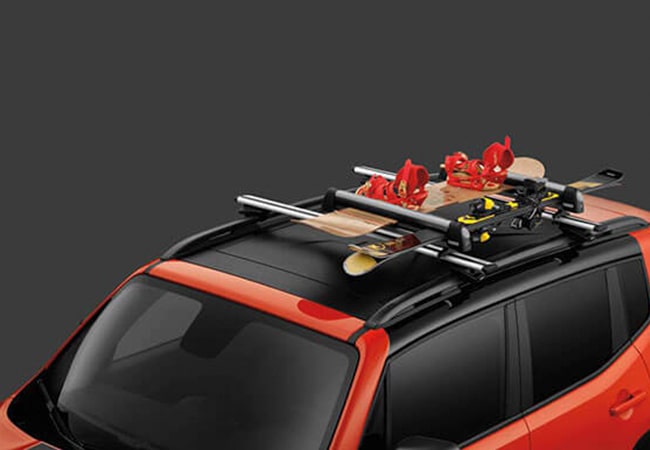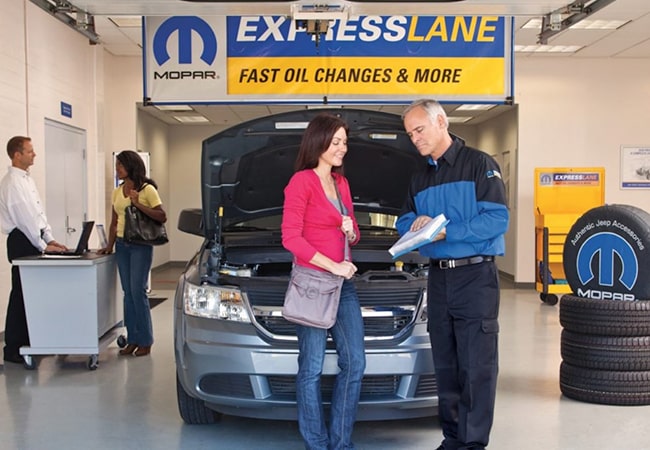 ---
Dealer Wallet
Service Marketing & Fixed Ops SEO by